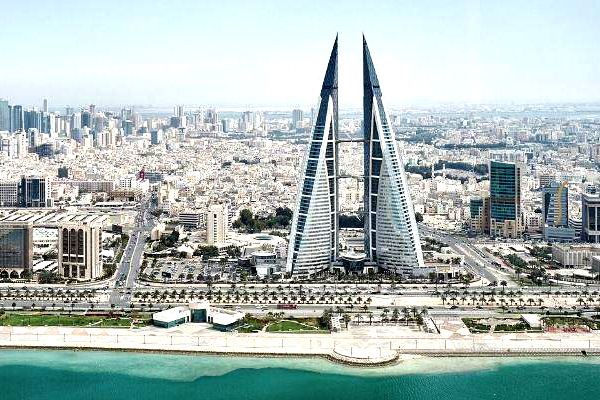 The residential transactional volumes in Bahrain have recovered, rising by 13% during the first quarter, according to leading global property consultancy, Knight Frank.
Over the last 12 months, Bahrain's real estate market has experienced fragmented performance, which can be attributed to a lack of liquidity and a decreased appetite for investment, it stated.
However, favourable economic legislation, such as the foreign ownership law, introduced in 2016, the strata law, which came into effect in 2018, the creation of 10 freehold zones and the introduction of the Golden Residency Visa in 2022, which grants long-term residency, are all anticipated to stimulate activity in the real estate market, it added.
Faisal Durrani, Partner – Head of Middle East Research, explained: "Apartment prices have retreated by 3.5% in the last 12-months, while villa prices have risen by a marginal 1.5% over the same period, suggesting an affordability ceiling may have been reached."
"Indeed, we have noted a rise in demand for projects that are financed by the Mazaya Social Housing Program as households shift their focus to more projects that are perceived to be more affordable," he added.
In its latest Bahrain Real Estate Market Review, Knight Frank also details how the industrial warehousing sector continues to grow, while retail rents remain under pressure.
Echoing trends across other GCC countries, Bahrain's logistics sector has remained the star of the real estate market. Robust demand and high gross yields, make this sector particularly attractive.
Gross warehouse yields stand at 9%, which compares to 5% for single let villas, 6.5% for single let apartments and 7.5% for offices, it stated.
When it comes to the office market, Knight Frank says that office rents have slipped by 2.1% in the last 12-months, but there are reasons for landlords to be optimistic.
Stephen Flanagan, Partner – Head of Valuation and Advisory, Mena, said: "The government has implemented several initiatives to attract foreign investment, including the establishment of free zones, tax incentives, and streamlined business regulations. This has led to an influx of international companies looking to set up operations in Bahrain, driving up demand for office space."
On the retail front, leading establishments such as Dragon City and The Avenue Malls have successfully evolved in response to new consumer trends. By expertly blending traditional retail offerings with food and beverage, entertainment, and leisure experiences, these entities have managed to maintain high occupancy and lease rates. This achievement comes despite an overall 2.6% annual decrease in average retail lease rates.
Durrani said: "Like elsewhere in the world, the demand for high quality, internationally specified warehousing is on the rise."
"The global boom in online retailing has driven up requirements for last-mile logistics facilities, storage warehouses and dark-kitchens; a trend that is set to continue underpinning the strong rental growth recorded by the market," he added.-TradeArabia News Service