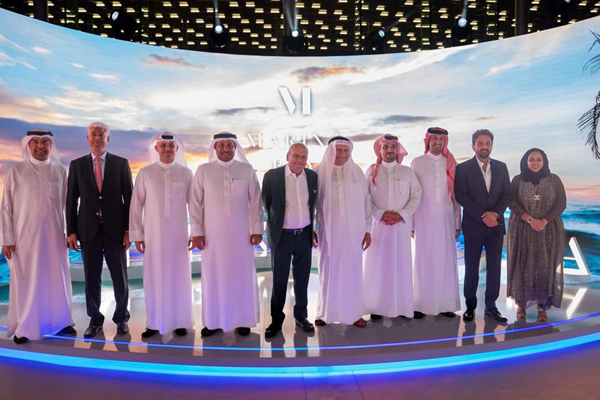 Infracorp, a pioneer in infrastructure developments, has announced the launch of Marina Bay - a luxurious residential development situated at Reef Island on the northern coast of Manama.
With a $200-million investment, the high-end project coincides with Infracorp's vision to create sustainable communities across the countries it operates, said the developer in a statement.
Infracorp has signed up leading design consultants AAP Design Construction, a full-service design and construction firm that specializes in streamlined design and build projects based in Portugal and Kuwait for the project.
Marina Bay's launch comes shortly after the company's successful completion and delivery of phase one of the California Village residences in Dubai, the launch of phase two, and the completion of the first phase of Marina in the Bahrain Harbour.
Unveiling the project at a ceremony held in the National Theatre of Bahrain, Infracorp officials said Marina Bay embodies Infracorp's commitment to elevating the luxury living experience in the kingdom through developing sustainable and modern residential communities.
The event was attended by Chairman Hisham Alrayes, CEO Majed Al Khan and other senior officials.
"We take pride in our consistency in delivering impactful real estate projects that have significantly boosted the real estate and urban development in Bahrain. Our efforts align with the government's Economic Vision for 2030 and tourism strategy," remarked Al Khan.
"Our success is driven by the unique investment and regulatory landscape of the Kingdom, which continues to shape the tourism and real estate sectors and contribute to the economic growth with our diverse portfolio of investment opportunities," he noted.
"The Marina Bay project is part of Infracorp's expansion plans in the real estate portfolio in creating sustainable infrastructure developments across the region," he added.-TradeArabia News Service